Maria Teresa Zanola | Università Cattolica del Sacro Cuore Milano | Italy
mariateresa.zanola@unicatt.it
September 16th 2022 | 10.00 – 11.30
Panel #7 | "Bodies and Identities"
Room G.127 | Università Cattolica del Sacro Cuore Milan, Largo Gemelli 1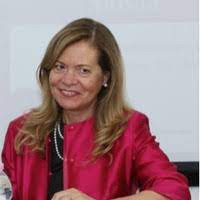 Clothes and costumes: dystopian storytelling through fashion
Pervasive surveillance of security systems, totalitarian states, and climatic catastrophes: in these dystopic environments, fashion exhibits worldwide contemporary anxieties and trends. In July 2018, the fashion week catwalks were filled with new feminine and masculine shapes: the outfits were costumes designed to delineate roles, following utilitarian functions of clothing, such as jeans, dungarees, jumpsuits, sweatpants. Fashion statements often have challenging elements after a two-year pandemic, passing through darkness and dystopian aspects, or through some resilience that tends to popularise military style in a post-apocalyptic atmosphere. In fashion, dystopia depicts a future where nothing is any longer possible: the dystopian register transpires the fearful feeling that the future could be worse than the present.
Being influenced by dystopian ideas, fashion expresses contemporary fears, therefore, providing at the same time a critical view of our society through defamiliarization on the one hand, and problem-solving actions and alternatives on the other. Our contribution aims to highlight the role of fashion through history, thus revealing case studies that demonstrate its capacity to anticipate the dystopian anxieties of any specific time as well as to announce the common trends in fears and anxieties.
Haute couture gives shape to terminologies, forms and fabrics that respond to ecological worries, becoming a laboratory for both new textile inventions and semiotic messages about the future. Some examples taken from the 18th century and from the "extreme contemporary" will be shared in order to illustrate the linguistic and semiotic function of fashion as a creator of anticipatory signs of dystopian visions.
Maria Teresa Zanola is Full Professor of French Linguistics, Director of the Observatory of Terminologies and Language Policies (OTPL), Università Cattolica del Sacro Cuore; Officier dans l'Ordre des Arts et des Lettres, President of the European Language Council.
Topics of Research: Specialised languages and terminologies in diachronic and comparative perspectives; Language Policies in Higher Education; Principal Investigator of the 2020 PRIN project FLATIF "Fashion languages and Terminologies across Italian and French". Main publications: Arts et métiers au XVIIIe siècle (L'Harmattan, 2014); Che cos'è la terminologia (Carocci, 2018; Ma hwa eilm almustalahat, arabic edition); (ed.) Terminologie diachronique. Méthodologies et études de cas, Cahiers de Lexicologie, 118, 2021.