Gianni Sibilla | Università Cattolica del Sacro Cuore Milano | Italy
gianni.sibilla@unicatt.it
September 16th 2022 | 15.00 – 16.30
Panel #10 | "Mediatizations"
Room G.126 | Università Cattolica del Sacro Cuore Milan, Largo Gemelli 1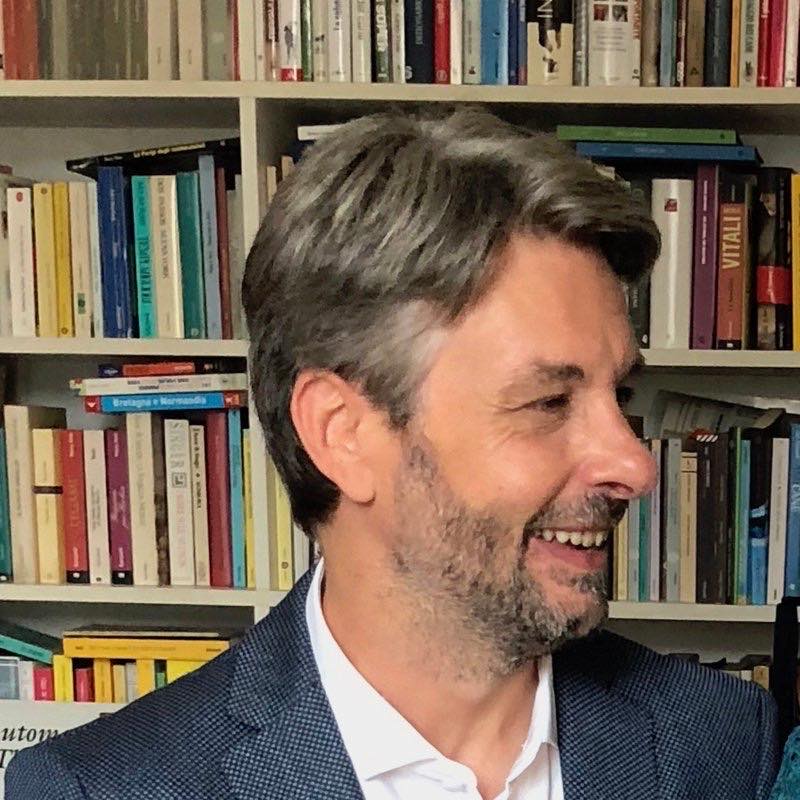 Walls, animals and drones: concept albums and transmedia dystopic narratives in popular music
Popular music is a powerful and complex transmedia narrative form, composed by songs, performances, videos, movies and digital platforms.
One of the most interesting expressions of musical transmedia narratives is the so-called dystopic concept album: a group of songs with recurring characters and connected events, used to represent dehumanized societies.
In the song-centric digital landscape of streaming platforms, artists still produce concept albums: their narrative complexity shows the relevance of popular music in today's media landscape.
The concept album was born in the Sixties, and it was explored by those musicians who wanted to push forward the boundaries of a single song, by means of narratives that included recorded performances but also theatrical ones, movies, videos, and so on.
The paper will focus on dystopian societies narrated by popular music through concept albums, analyzing examples such as Pink Floyd's "Animals" (1977, based on George Orwell's "Animal Farm") and "The wall" (1981) and, more recently, Muse's "Drones" (2015).
Gianni Sibilla PhD, teaches at the Catholic University of Milan, Italy, where from 2000 he is the director of the post-degree course Master in Music Communication. In the same university he teaches Music media and markets. He also teaches at IULM University. He published several essays and books on the relation between popular music and the media and on the cultural industry, among which I linguaggi della musica pop (Bompiani. Milano 2003) and Musica e media digitali (2008), La canzone nelle serie TV. Forme narrative e modelli produttivi (2021, with Daniela Cardini).