Enrico Reggiani | Università Cattolica del Sacro Cuore Milano | Italy
enrico.reggiani@unicatt.it
September 15th 2022 | 12.00 – 13.30
Panel #3 | "(Bio)Political Orders"
Room G.127 | Università Cattolica del Sacro Cuore Milan, Largo Gemelli 1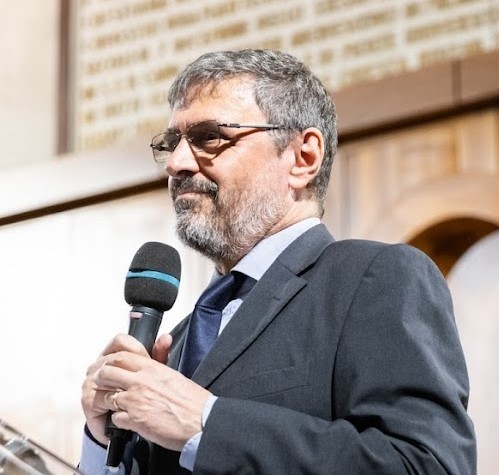 "A happy congruence of myth and politics". Mike McCormack's biopolitical dystopia in Notes from a coma
Ireland may be interpreted as the quintessential dystopia when one considers the constantly negative potentialities and frequently negative actualizations "of what is past, or passing, or to come" (W. B. Yeats, Sailing to Byzantium, l. 32) in its historical experience and its personal and communitarian implications: to mention just a few paradigmatic instances, the nightmarish consequences of a non-state, the cruel destiny of underrepresented or unacknowledged citizens, the often apocalyptic future of its deported and/or migrating communities, the catastrophic exploitation of its economic resources, both actual and prospective, by colonizers of any kind and origin, et al. As a consequence, autoctonous Irish literature and foreign writers' literarization of Irish experience have often been genetically dystopian and/or dystopically-oriented.
My paper will analyze a twenty-first-century narrative actualization of the sub-genre of "biopolitical dystopia", Notes from a coma, an experimental novel written by the Irish writer Mike McCormack (1965-) and published by Jonathan Cape in London in 2005, "in which deep comas are tried to replace prison". As Liam Harte remarked, "like the best dystopian fiction, this "cross between Nineteen Eighty-Four and the X Files" "combines chillingly credible scenarios with acerbic political commentary".
September 15th 2022 | 19.00
Seminar - Dystopian soundtracks for cinema
in collaboration with Studium Musicale d'Ateneo and Kawai Italia
Room G.127 | Università Cattolica del Sacro Cuore Milan, Largo Gemelli 1
Enrico Reggiani is Full Professor of English Literature at the Faculty of Linguistic Sciences and Foreign Literatures of the Catholic University of the Sacred Heart in Milan. He has published widely on
a) W. B. Yeats and other Irish writers;
b) writers of Catholic origin, culture and background;
c) interdisciplinary relationships between literature and economy/economics.
At present, the interdisciplinary relationships and the bidirectional crossings between literature and music are his main research area and he has recently been defined as an international scholar "with a high profile in the relevant field". He also teaches Musical languages in historical perspective thanks to his specific advanced competence and appreciated research activity in the cultural-musicological field (after having graduated in piano in 1980 and taught both music education at the Teatro alla Scala secondary schools for singers and dancers, and music analysis at the Civica Scuola di Musica Claudio Abbado di Milano). He was a member of the scientific committee of the musico-literary Festival Le Corde dell'Anima (Cremona, 2010-2014) and, since 2011, is the Director of the Studium Musicale di Ateneo at the Università Cattolica del Sacro Cuore. He is a regular music lecturer at the Iniziative Culturali of the Orchestra Sinfonica di Milano and at the Casa della Cultura di Milano. He is a member of the Association Il Saggiatore Musicale, of the Società Italiana di Musicologia, of the International Association for Word and Music Studies (WMA), and of the Society for Music Analysis.